Peekaboo, we still see you! Even a public health emergency can't stop Beacon from providing fun, engaging, and effective services to our families! In response to COVID19, Beacon has moved to 100% telehealth intervention, resulting in uninterrupted access to services for our families.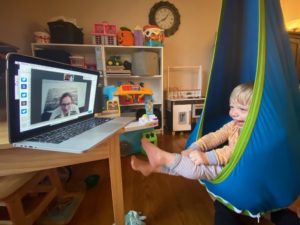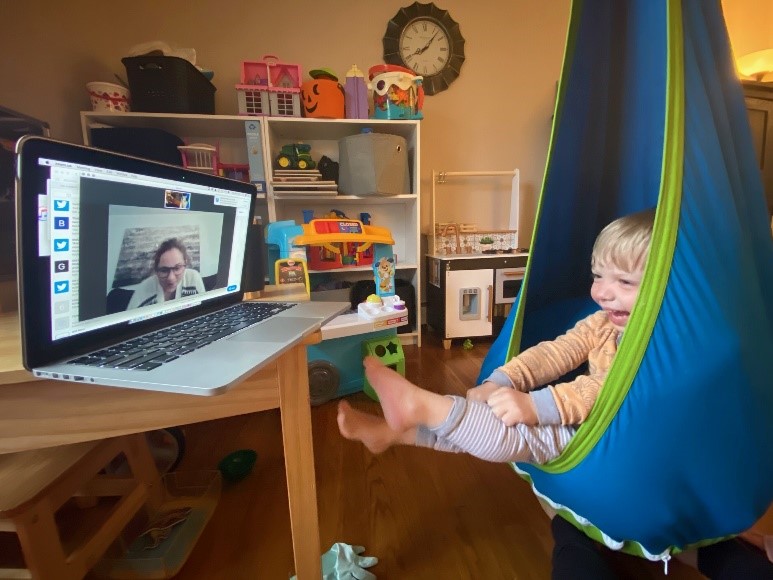 While telehealth is a new model for our staff and families, both have experienced many benefits to this unique session format. Amie H., our Associate Vice President of Treatment in the Southeast area, loves being able to observe kids during parts of their daily routine that we don't usually get to see.  "We have seen kids for bath times, dinner time and bedtime routines. We have been able to give strategies during these times we normally would not see them and see immediate progress. Parents have texted us afterward saying how surprised they were that those routines went so well due to our suggestions!"  Breianna R., our Associate Vice President of Treatment in the Central area, has really enjoyed seeing parents find success in helping their children through everyday activities.  "(Parents) have reported that they are thrilled to be such a huge part of session and they feel empowered that they are able to successfully teach their children."
Beacon therapists strive to find ways to make remote sessions interesting and engaging for our clients.  Some of the great ideas our staff have had include reading to kids, playing games such as peekaboo, doing crafts projects together, having singalongs, and creating opportunities for physical play, such as Simon Says, dance parties, and yoga.  Creating fun and effective telehealth sessions provides an important support to families during this difficult time, and allows children and families to continue to receive critical services without interruption until it is safe for us to resume face to face services again.
All major insurers and Birth to Three (B23) are covering Early Intervention and ABA services provided via Telehealth and Beacon has the capacity to provide services for new families.  Call us at (860) 613-9930 or visit www.beaconct.org to get started!