Beacon Services of Connecticut (Beacon) is a private group practice of behavior analysts and multidisciplinary early intervention professionals organized to provide therapeutic services to individuals with developmental disabilities. The practice specializes in providing evidence-based treatment interventions to support children and families in reaching their highest potential. Beacon works extensively with individuals who exhibit a variety of developmental needs and challenging behaviors by building adaptive skills in homes, schools, and community settings. Beacon actively contributes to the fields of Applied Behavior Analysis (ABA) and Early Intervention (EI) through training students and professionals, contributing to field-based research, and establishing collaborative professional partnerships.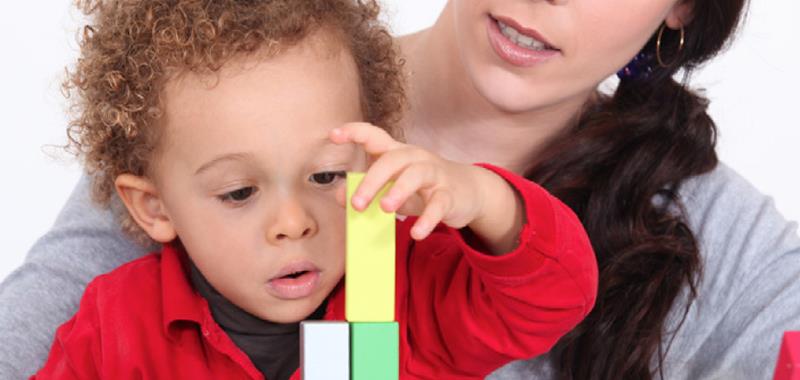 Birth to Three Early Intervention
---
Beacon has been providing early intervention services through the Connecticut Birth to Three system since 2008.  Our staff work in collaboration with the child's parents and other family members to…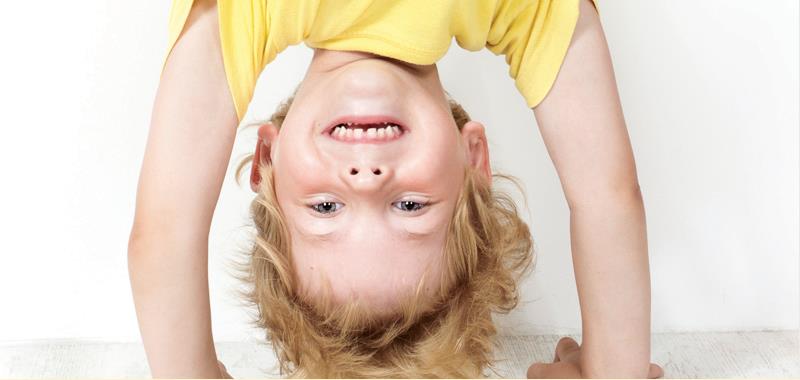 Home-Based ABA Services
---
Intensive home-based services utilize a team approach in a child's home, and scheduled in a way that works best for young children and busy families. The teams, consisting of Licensed Behavior Analysts, Behavioral Therapists, specialty service providers, and family members…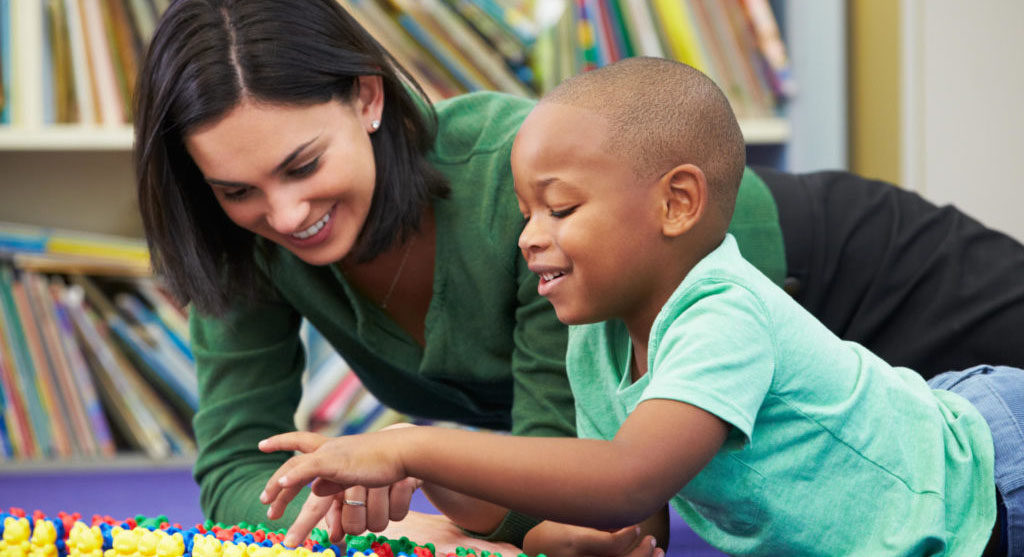 School-Based ABA Partnership Programs
---
Partnership programs offer schools the opportunity to provide services to their students in partnership with an established Behavior Analytic agency. This model provides supervisory staff, trained in the principles of Applied Behavior Analysis…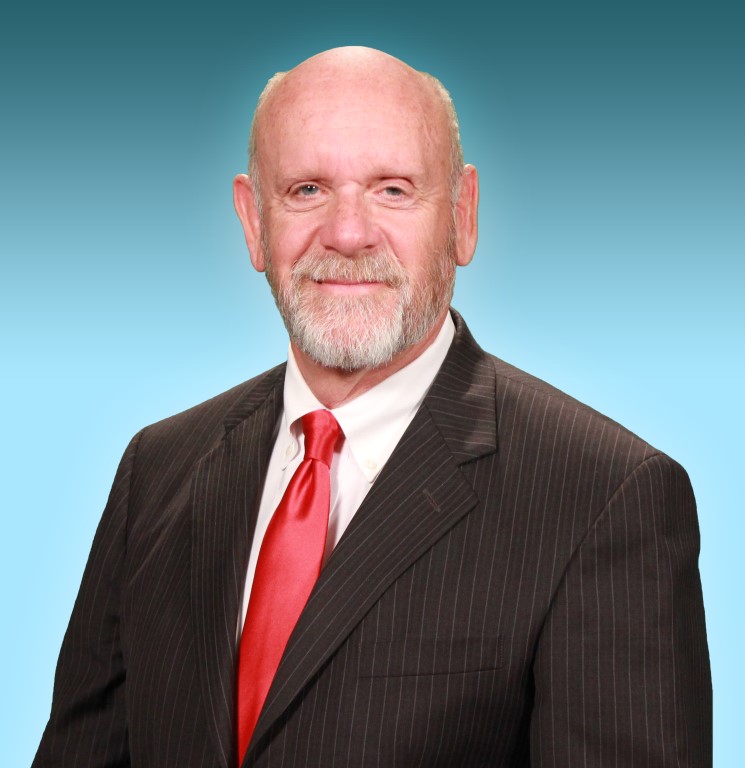 Robert F. Littleton, Jr. Ed.D.
Founder and CEO
Robert F. Littleton Jr. is the Founder and Chief Executive Officer of numerous service agencies including Beacon ABA Services of Massachusetts and Connecticut, the Evergreen Center, Criterion Child Enrichment, BehaviorPedia Inc., and Human Services Management Corporation. Dr. Littleton has taught elementary and special education in the Barnstable Public Schools. He has held certifications as an Administrator of Special Education and as an Early Intervention Program Director. He received his B.A. degree from the University of Massachusetts, Amherst, and his Masters in Education in Severe Special Needs from Lesley University.   Dr. Littleton completed his doctoral research in Special Education at Boston University on the treatment of toddlers with expressive language delay. He is a past President of the Massachusetts Association for Approved Private Schools and is a former Chair of the Council of Affiliated State Associations, a subcommittee of the National Association of Private Special Education Centers. He is also a founding incorporator of the Massachusetts Association for Applied Behavior Analysis. Dr. Littleton was the catalyst and has been a key contributor to the development of graduate training programs for behavior analysts at the University of Massachusetts, Dartmouth and Cambridge College. He has served as a committee chair for the Massachusetts Early Intervention Consortium and as a trustee the Cambridge Center for Behavioral Studies. He is a former trustee of the University of Massachusetts, Amherst Foundation and the Milford Regional Medical Center. In 2012, Dr. Littleton was an inaugural recipient of the Salute to Service Award from the University of Massachusetts, Amherst.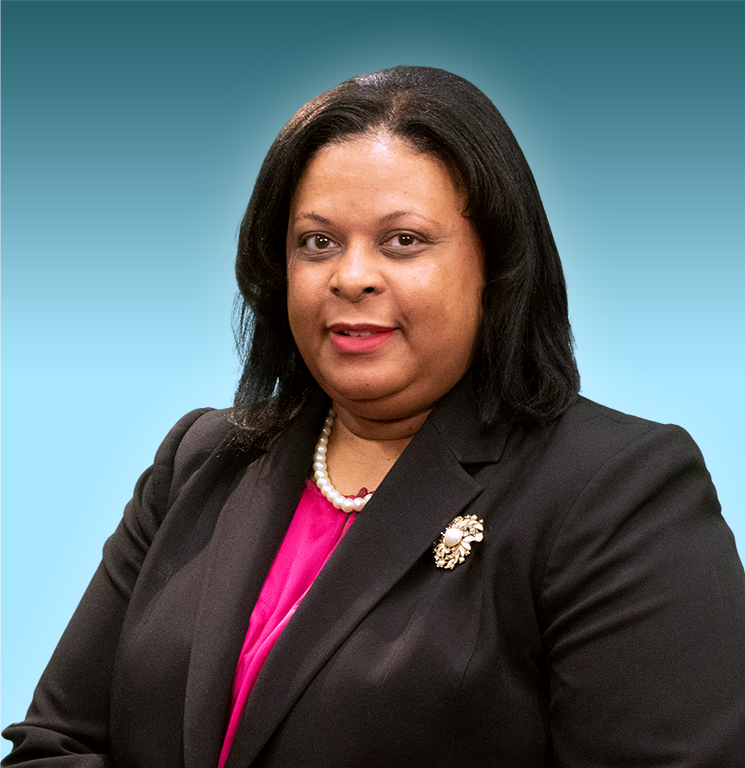 Dione Christy, Ph.D. (Consult)
Senior Advisor, Office of Belonging: Cultural Equity, Inclusion, and Diversity Practice
Dr. Dione Christy is the Senior Advisor of the Office of Belonging: Cultural Equity, Inclusion, and Diversity Practice (B:CEID) of Human Services Management Corporation. Previously, she served as a visiting adjunct Professor of Practice with Nova University, Advising Senior Consultant with Virginia Department of Education, Division of Quality Schools, and Chair/Senior Lead Evaluator with Cognia Corporation. Dr. Christy has also served as President of a Washington-based public service organization and Nonprofit Senior Executive of a Northern Virginia-based National Association overseeing superintendent and principal leadership development.  Dr. Christy has previously been appointed to the Educator Workforce Diversity Initiative Task Force and State Equity Plan of the Massachusetts Department of Elementary and Secondary Education, and the Harvard University and Boston Public Schools Inclusion and Equity Advisory Committee and Equity Working Group. Dr. Christy has been invited to speak at thought leadership events and has numerous service honors and awards such as the United States President's Education Awards for Educational Excellence, Chamber of Commerce's International ATHENA Individual Leadership Award, Economic Council and the Education Foundation's Administrator of the Year, Executive Women's National Female Executive Award, and DWYER Award for Excellence in Special Education. Dr. Christy earned post-doctorate advanced certification in change leadership, education reform, and urban education superintendent from Harvard University; global education senior policy fellow designation from the institute of Education Leadership (IEL), a Ph.D. (College of Sciences Marshall, Kappa Delta Pi honors, distinction) in leadership and education from Barry University, and a M.S. in speech language pathology supervision and administration from Nova University. Additionally, she is certified in Facilitative Leadership for Social Change from the Interaction Institute for Social Change.
Charles Newfield, Ph.D., BCBA-D, LABA, LBA, Licensed Psychologist
Chief Operating Officer
Dr. Newfield is the Chief Operating Officer of Beacon ABA Services in Massachusetts and Connecticut. He received his M.A. and Ph.D. in Experimental Psychology with a focus in the Experimental Analysis of Behavior from Adelphi University. In addition to being a licensed and board certified behavior analyst, he is also a licensed psychologist in Connecticut. Dr. Newfield has been the Director for Behavioral Services at a private non-profit in Connecticut for the past 18 years. During his tenure, he was responsible for the agency's dynamic growth in Connecticut where he oversaw development of a variety of behavioral services for children in school settings including founding a state approved special education school for students with high functioning autism and other disabilities. Under his supervision, the School Consultation Division began as a start-up and grew to become a division serving thousands of individuals and their families and over 50 school districts. Dr. Newfield was a founding member of a collaborative Master's Program with Fitchburg State, MA in Applied Behavior Analysis. He began his career serving as a Behavioral Consultant for the ACES school programs in Connecticut for 10 years.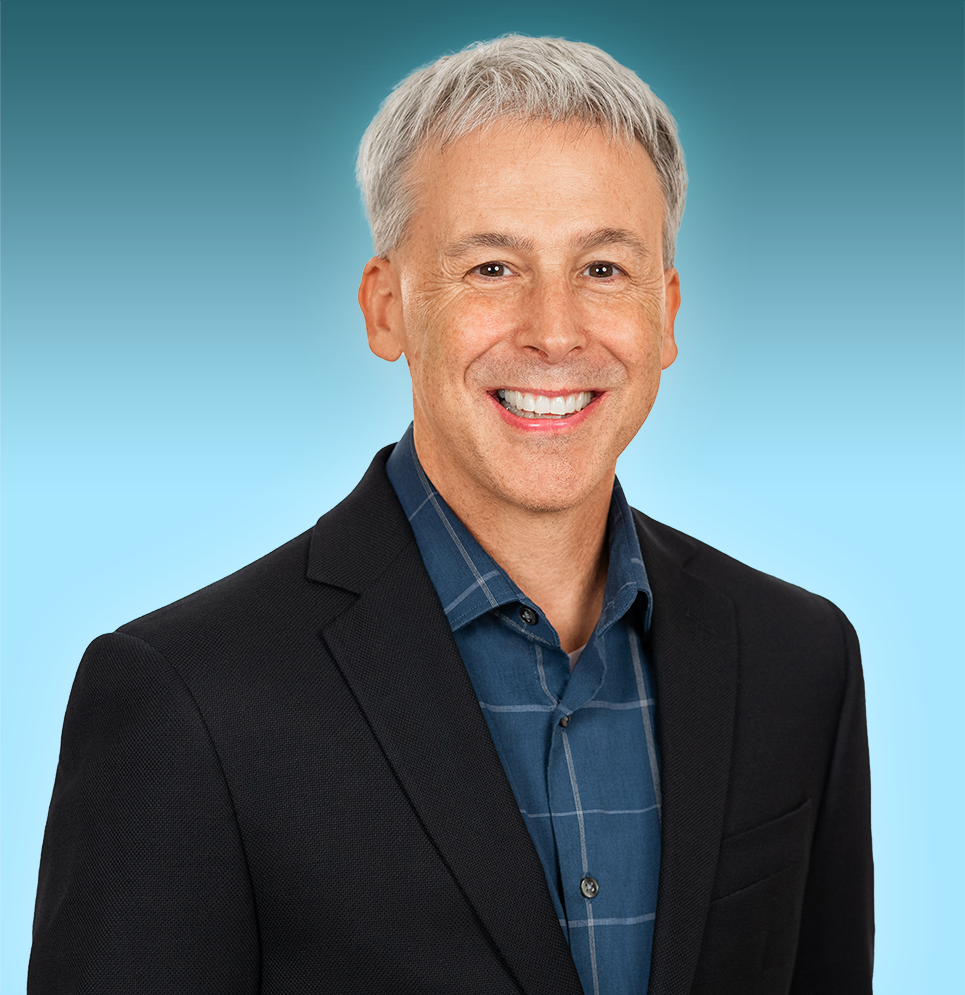 David Gallaway, Psy.D., BCBA-D, LBA
Senior Vice President of Operations
Dr. Gallaway is the Senior Vice President of Operations for Beacon Services of Connecticut and a licensed clinical child psychologist with a board certification in applied behavior analysis.  He completed his undergraduate training at the University of Connecticut and attended the University of Hartford Graduate Institute of Professional Psychology for his doctorate.  Dave previously worked as the Senior Director of Operations at a multi-state, non-profit, human services agency. Prior to this role, he served for over 15 years as a clinical director, specializing in early, intensive education programs for young children with autism and other developmental delays in urban school districts.  He has also worked as project lead for the start-up of a private special education school, in a consultant role for the State of Massachusetts, and as a consultant to an inpatient hospital unit supporting individuals with developmental delays.  Dr. Gallaway has a long-standing passion for and commitment to supporting children and families through evidence-based educational and clinical services.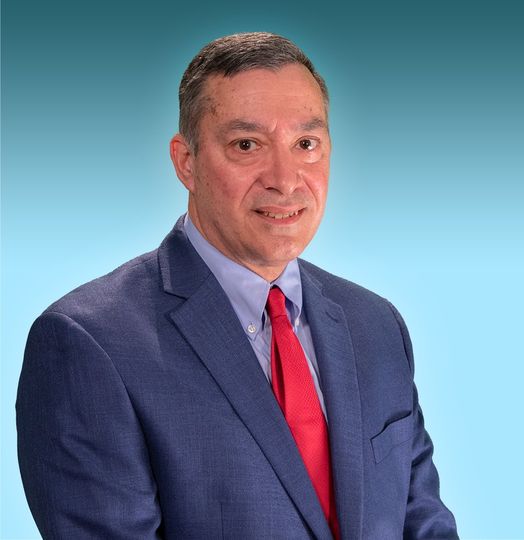 Dan Almeida, Ph.D., BCBA-D, LABA-MA
Executive Vice President of Clinical Services and Graduate Study
Daniel Almeida is the Executive Vice President of Clinical Services and Graduate Study.  He is also the Program Director for the Ph.D. in ABA program at Cambridge College.  Previously, he was the District Supervisor of ABA Services for a major public school district in Greater Boston and held a variety of director level positions at private, ABA-based schools is Massachusetts. He received his Ph.D. in ABA from Simmons College. Dan has provided ABA services to students with Autism Spectrum Disorders and related disabilities for over 30 years.  He has published original research on staff training and interventions for students with autism in peer-reviewed journals and has presented research at national and regional conferences.  He has also conducted professional development workshops in Applied Behavior Analysis (ABA).  He served as adjunct faculty since 2002, teaching classes in certificate and graduate degree programs in ABA.  Dan is passionate about training and supporting staff to provide culturally responsive, evidence-based ABA treatment to families.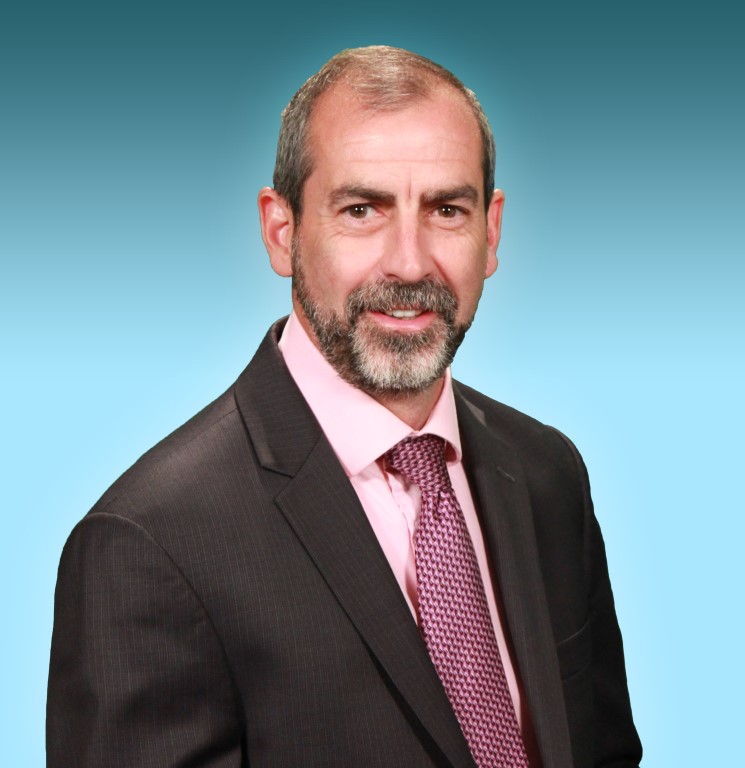 Robert K. Ross, Ed.D, BCBA-D, LABA
Clinical Advisor
Dr. Ross is the Clinical Advisor at Beacon ABA Services of Massachusetts and Connecticut. He received his Master's in Applied Behavior Analysis from Northeastern University and his Doctorate from Nova Southeastern University. Dr. Ross oversees all research activity at Beacon. He also provides direct and consultation services to families, schools and educational programs throughout the U.S. and Canada. He is a founding member and current Past President of the Massachusetts Association for Applied Behavior Analysis. Dr. Ross is also the President of the Autism Special Interest Group (SIG) of ABAI, and has served three terms on the ABAI Practice Board.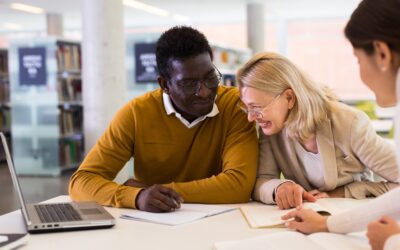 Beacon Services of Connecticut's partnership with Cambridge College offers a 10% tuition discount and up to 60% tuition assistance for qualified staff members as they pursue their Master of Education or their Ph.D. in Applied Behavior Analysis.Staff who are pursuing...
read more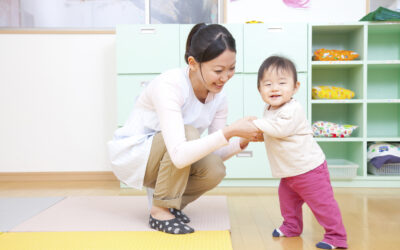 Beacon is proud to contribute to the latest evidence based strategies in the field of ABA therapy. We regularly analyze clinical research reports to support our core value of utilizing evidence-based strategies that lead to functional treatment outcomes for clients,...
read more
Message from the President
What is love except for another name for the use of positive reinforcement? Or vice versa.
---
B.F. Skinner, Walden Two